Apple is developing a 20-inch foldable iPad-Macbook hybrid device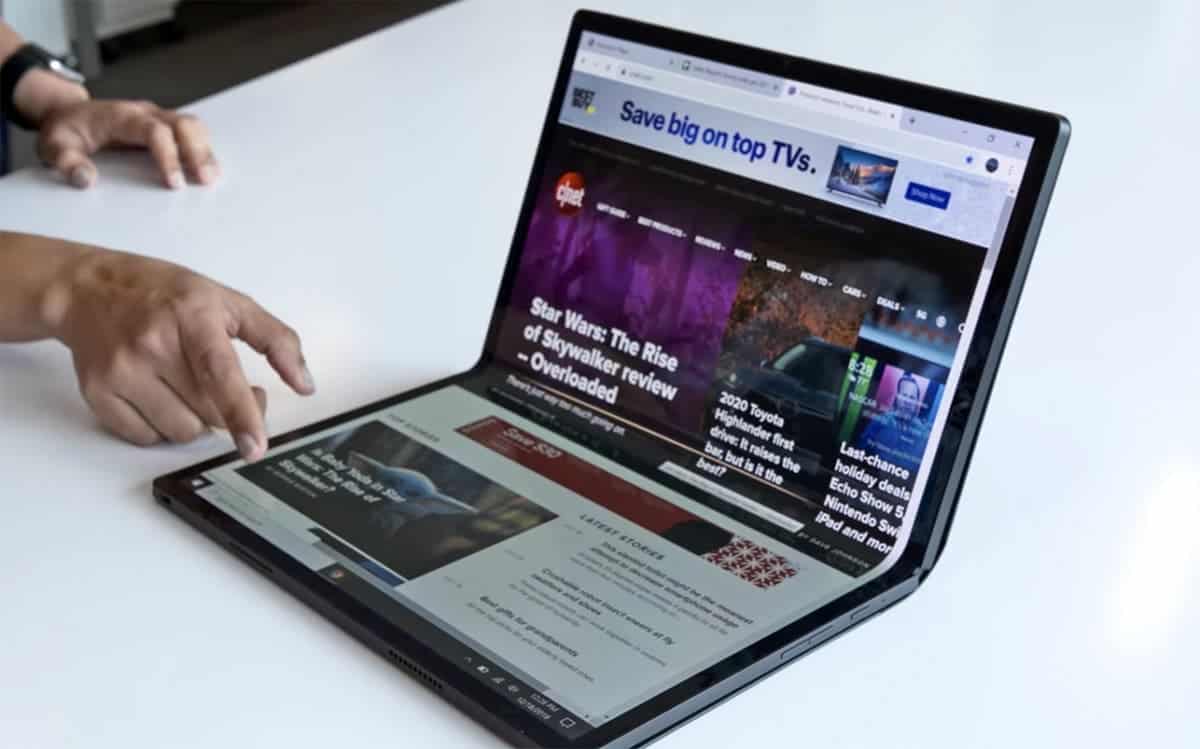 Apple is working on an iPad-Macbook hybrid device with a large, flexible 20-inch display, Bloomberg columnist Mark Gurman said, citing Display Supply Chain Consultants (DSCC) analyst Ross Young, who received the information from sources in the supply chain.
According to Gurman, earlier there were rumors that a physical keyboard could be connected to the flexible iPad/MacBook or that one of the halves of the folding screen would be used as a virtual keyboard. Sources say that Apple chose the second option. More of a device will be a giant iPad that can be folded up for easy portability, or when one half of the display is enough to get the job done. Perhaps the package will also include a removable physical keyboard.
According to Gurman, the company has been working on the device for the past couple of years, but when it will see the light of day is still unknown. According to Ross Young, Apple plans to launch the foldable device around 2026; which is in line with the start date for Apple's car and augmented reality headset.
Lenovo launched a similar device in late 2020 with the ThinkPad X1 Fold 13.3-inch convertible laptop. But, according to Digital Trends, it was not very comfortable to use due to the "cramped" physical keyboard and touchpad.
Apple is developing a foldable MacBook
Apple has likely delayed the foldable iPhone until 2025, according to Display Supply Chain Consultants (DSCC) analyst Ross Young. Instead, the company has been developing a MacBook with a folding screen.
In a new DSCC report on Apple's upcoming foldable devices, Yang said that the foldable iPhone; which has been in rumors for some time, will not launch until 2025. Previously there were assumptions that the device will launch in 2023 or 2024. The reasons for this decision were not disclosed; but industry sources say that Apple is in no hurry to enter the foldable smartphone market.
Despite the delayed release of the flexible iPhone, Apple is exploring the possibility of bringing to market laptops; with a flexible display that will replace both the screen itself and the keyboard with trackpad. The company is reportedly in discussions with its suppliers for devices with a 20-inch foldable display. Yang said the laptop could represent a new category of Apple products, being a dual-use product. It can work as a laptop or fully unfold as a tablet or even a candy bar when connected to an external keyboard and mouse. Yang added that at the sizes Apple is looking at, the device could offer users a 4K display or higher.
Also, Yang says Apple's foldable laptop won't launch until 2025 at the earliest. He suggests that the launch of the device to the market in 2026 or 2027 looks like a reasonable time frame.
Read Also: Apple sends invites for their March 8 event – what's there to see?