Download DU Meter 8.01 for Windows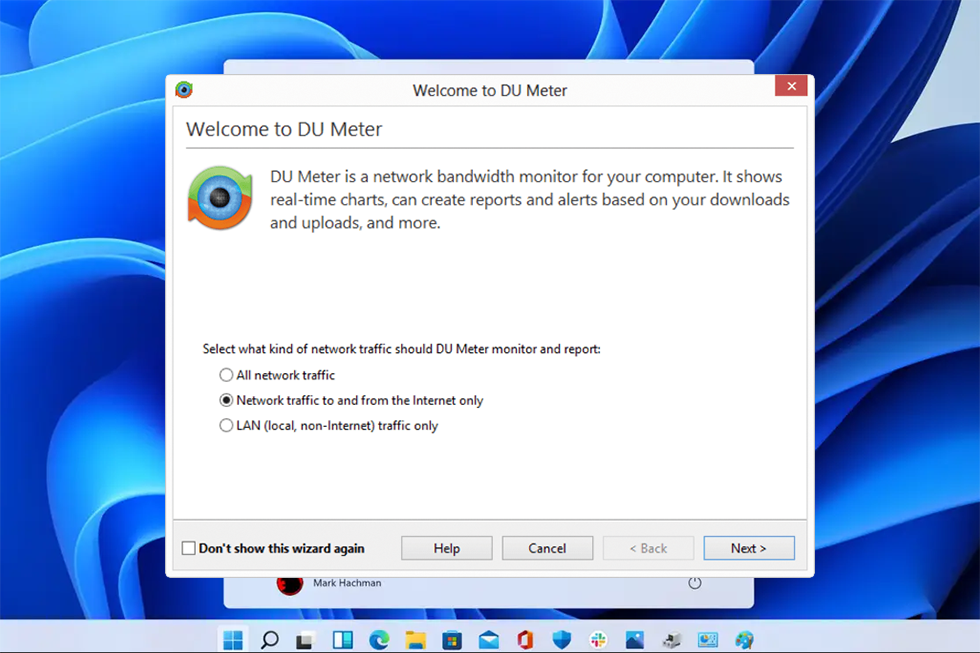 Paid internet usage monitor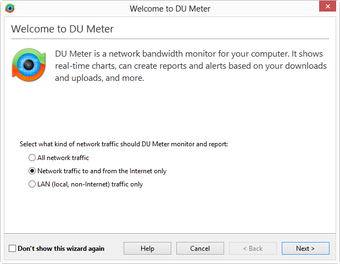 1/3
DU Meter is an internet usage monitor that's similar to alternatives like BWMeter and Network Monitor. You can view graphs and reports for uploads and downloads to assess whether you're receiving optimal bandwidth. It lets you see where an application or device is slowing down your network, giving you the opportunity to fix it.
This program is ideal for businesses and parents who want to manage network usage, and see what the employees or children are using the internet for. It also sends you notifications via email as soon as your bandwidth or monthly data hits the threshold.
Monitor network traffic
At its core, DU Meter has several tools for you to monitor what's happening to your internet. It shows your downloads and streams that may be slowing it down, presented in stunning graphs. There's also a handy stopwatch so you can measure incoming and outgoing data in a set period.
Parental control
When children have nothing better to do, they play online games or watch streams. If you have more than one child, it can put a strain on your internet speed. DU Meter gives you eyes on what they are doing online, not only for network traffic but for their own safety.
Assessing unlimited accounts
ISPs love to tell their clients that they have unlimited internet. While there may be a few that actually do provide it, many throttle the speed after a specific limit. DU Meter analyses your network and alerts you to when this happens, delivering reports in various formats.
Totals and reports
The Totals and Reports panel is where you'll view most of the information. DU Meter shows you information for the day, the week, or the month. You can also set hourly reports, or feel free to export any of them to a file for later evaluation.
Watch your network closely
DU Meter is primed for parents and businesses who want to take a stance on internet usage. Sadly, it's not free, and you'll pay a different price for each bundle. There are plenty of free alternatives available, so you may want to look around before settling for a licence.