Ckyrin S10 Official Review: A Watch, Smartphone, Wearable Camera & Sports Bracelet All-in-One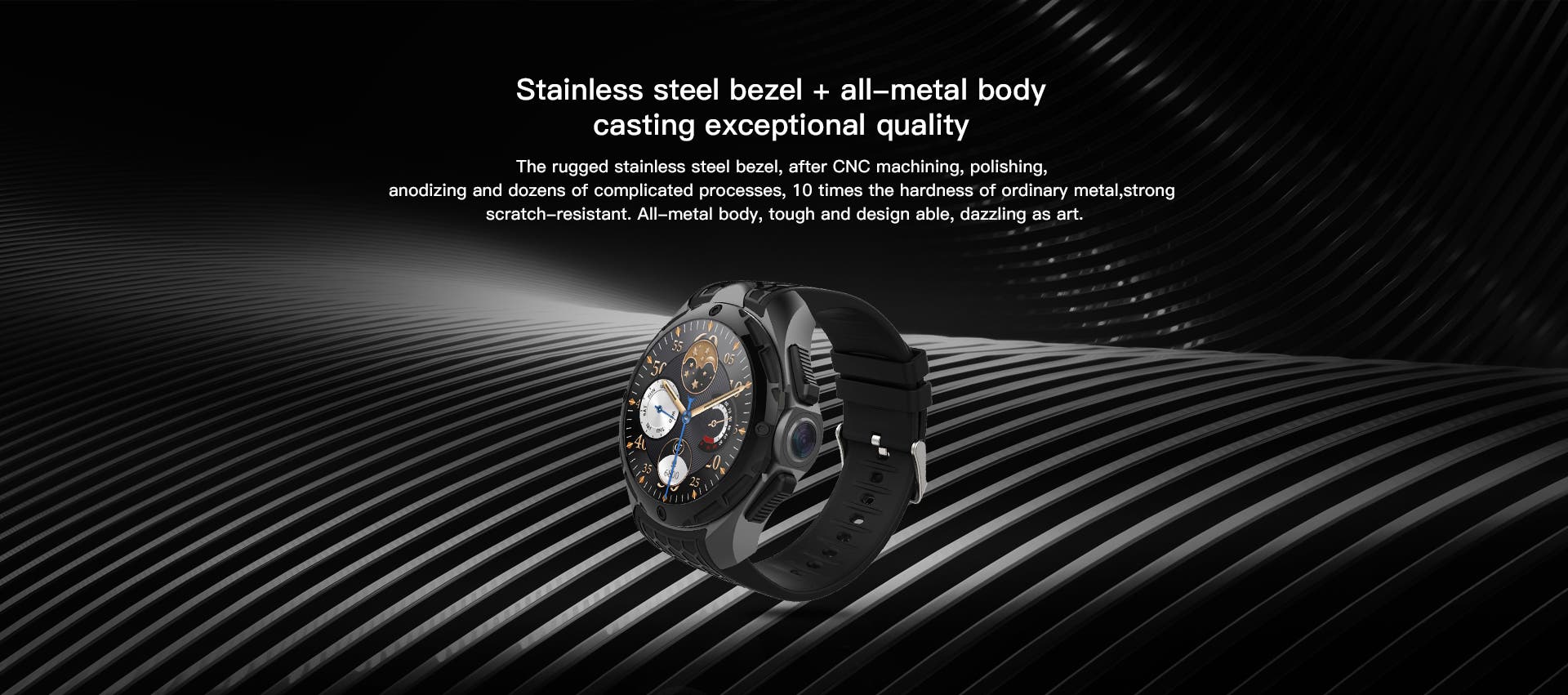 A gadget provided with multiple features is inherently better compared to those coming with less features. The Ckyrin S10 – as a new comer in the smartwatch world – proved itself to be the former with the impressive amount of features it packs and affordable price. Were you looking for a smartwatch to help you work out and keep track of your health? Then keep reading!
Premium Design
The Ckyrin S10 was designed to look as a premium watch while boasting many basic features a normal watch does not.
From the appearance, we can see the Ckyrin S10 looks a little conservative but classy in black and silver. The classy look is then echoed by the specially-selected high quality materials. The bezel was indeed made out of stainless steel, dazzling in appearance and tough in quality, which enhances its shiny look and toughness. Meanwhile the strap was shaped from soft rubber through injecting and hot pressing, bringing matte look and comfortable touch, with surface honeycomb-like and inner side breathable design which provides sweat proof, comfort, durability and exquisiteness.
Of course, the Ckyrin S10, being a smartwatch, must have all the features a common watch does, such as telling time, alarm clock reminding etc.. But it doesn't end there, on it we also have changeable dials from a selection of 9, if those aren't enough, then you can download more as well.
A waterproof smart watch phone
Since the Ckyrin S10 supports Nano sim cards, WCDMA and GSM connectivity, you can use it as your second smartphone; receiving or making a phone call, texting messages, surfing the internet, reminding you when there are messages, etc. The hardware is also similar to a smartphone, equipped with 4 quad processor, 2GB RAM and 16GB ROM, the Ckyrin S10 brings a smooth user experience. Furthermore, Ckyrin S10 is waterproof, for it has achieved an IP68 waterproof rating which is the highest protection level in the world (currently, for electronics). This means you can wear it while washing hands, taking shower, swimming, or even diving.
Read Also: HiFuture FutureFit Pulse smartwatch discounted to just $34.99
A wearable camera
Packing a side-placed 2.0 MP HD camera, the Ckyrin S10 can be used as a wearable camera, ensuring a wholly new photo experience.
A professional sports bracelet
There's a large amount of features on the Ckyrin S10 which have been designed for sports people as well. For instance, it's been equipped with a built-in heart rate monitoring chip, so that it can monitor your heart rate, providing direct and scientific data for you to adjust your exercise to a healthier way. Besides, the Ckyrin S10 provides 9 different sports modes as well like riding, running, basketball, etc. Choose one and start to exercise, Ckyrin S10 will help you record your exercise status in real time. Surely, basic sports functionalities like GPS and pedometer can be found on it too, which generally satisfy all the exercising demands you can seek from a wristwatch.
You can learn more about the Ckyrin S10 over on the official website.