Huami Launched Second-gen Smart Wearable Chip, Namely Huangshan No. 2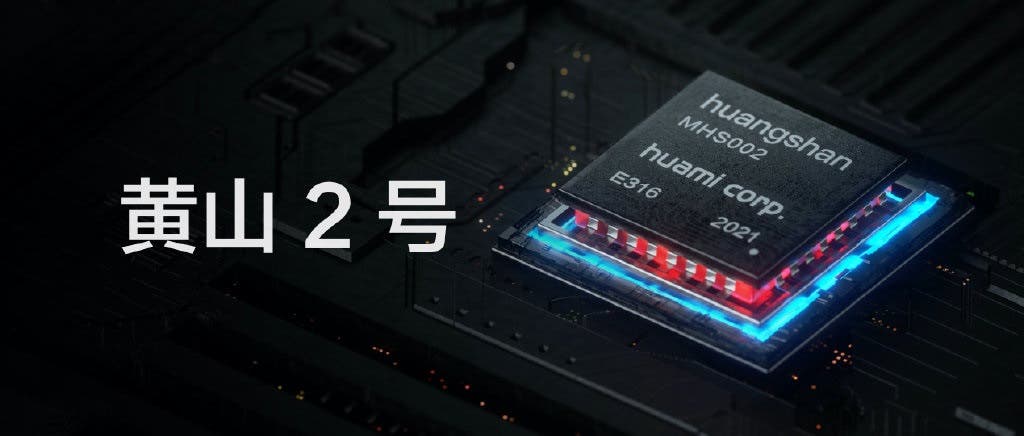 Today, Huami Technology held the first Huami Technology AI Innovation Conference in Hefei, China. At the event, it released the second generation of self-developed RISC-V architecture smart wearable device chip, namely the Huangshan No. 2.
According to the official introduction, the Huangshan No. 2 has high computing efficiency and low power consumption. The NPU comes with a convolutional neural network acceleration technology. The latter greatly improves the calculation performance of local AI data. The recognition speed of atrial fibrillation is 7 times that of Huangshan No. 1, which is 26 times higher than the pure software algorithm.
The Huangshan No. 2 comes with a built-in C2 coprocessor. Even if the main chip is turned off, C2 coprocessor is still able to record 24 hours of health data, in theory, with a 50% reduction of power consumption. Perhaps, we are dealing with the world's best wearable chip. Currently, the Huangshan 2 has been successfully taped and is expected to be mass-produced in the fourth quarter of this year.
What New Engines Have Been Announced Apart From Huangshan No. 2?
In addition, Huami also released a number of engine products at the meeting. Among them, we can mention the ExerSense, a motion engine based on big data. It realizes an intelligent matching motion model, which can currently recognize 19 sport modes, covering 95% of users' daily use sports scenes. Second, the RealBeats 2 came to the stage as well. It鈥檚 the second-generation heart rate engine with an effective atrial fibrillation monitoring time at night and day. It could successfully achieve reentrant tachycardia and supraventricular frequent premature beats. Third, the company brought a blood oxygen engine 鈥?OxygenBeats. Due to the Huami's own biological data model for blood oxygen, the accuracy is 50% higher than that without signal pre-processing equipment. Through multiple calibrations, the detection success rate is up by 23%, and the average error with the medical-grade oximeter is less than 1.67%. They will hit the market in Q3 this year.
Fourth, the company introduced the sleeping engine 鈥?SomnusCare, which can accurately identify the three sleep stages of light sleep, deep sleep, and rapid eye movement. The detection accuracy of nap data for more than 25 minutes is close to 100%. Combined with OxygenBeats blood oxygen engine, it can intelligently recognize sleep apnea syndrome and give early warning to remind users to take timely medical measures. Huami also independently developed a new generation of high-precision optical sensors. They support the blood oxygen engine and sleep engine: BioTracker 2.