Xiaomi Mi Band 4 is the best selling wearable band in the world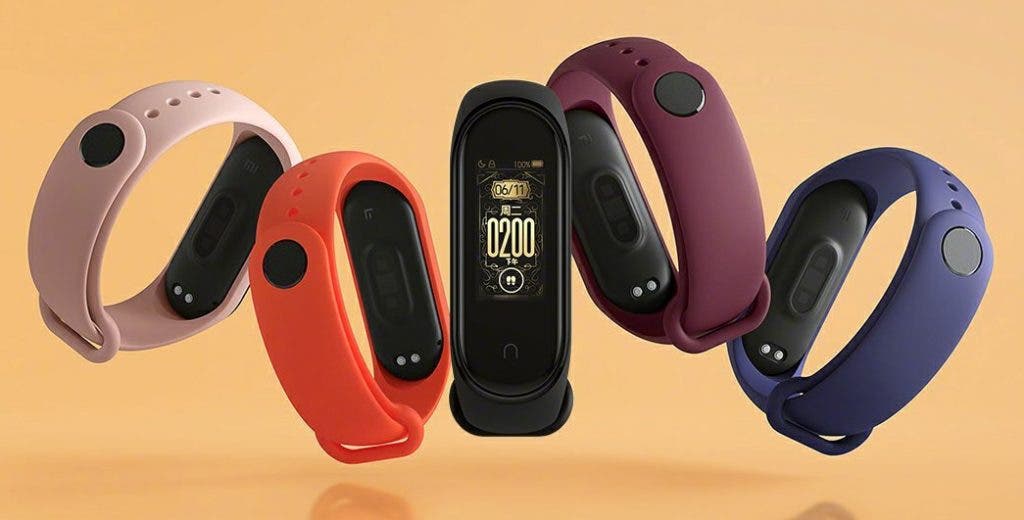 Xiaomi is among the most successful companies in the field of wearable electronics. Now, it has announced that Xiaomi Mi Band 4 has become the best-selling fitness bracelet in the world.
Xiaomi Mi Band 4 is the most popular fitness bracelet in the world
The company announced this on the social network Twitter on the official page of the international division of Xiaomi. In its announcement, Xiaomi refers to data from the Canalys analytical company for the period from the third quarter of 2019 to the first quarter of 2020.
WOW! #MiSmartBand4 is the best-selling wearable band in the world! 馃帀

Let Mi know if you are part of the Mi Smart Band family too! 鉂わ笍#SmartLivingForEveryone pic.twitter.com/2L3ZkSRIcX

— Xiaomi (@Xiaomi) July 9, 2020
Note that the new model, Xiaomi Mi Band 5, is still officially unveiled and sold only in China. For the international market, Xiaomi will introduce the Mi Band 5 only next week, although a new bracelet has already begun to appear at European online retailers (Mi Band 4c).
Xiaomi smart bracelets have been successful from the very beginning and over time, the demand for them only grows. The original Mi Band was sold in a million copies in nine months, Mi Band 2 in 2016 crossed the millionth mark in just two months, Mi Band 3 reached this mark in 17 days, and Mi Band 4 took only 8 days to achieve the same achievement.
Here is a reminder of the specification of the last two Mi Band models.
Xiaomi Mi Band 4 specifications
0.95-inch (120 x 240 pixels) AMOLED 24bit color touch screen display with up to 400 nits brightness,聽2.5D聽 scratch-resistant glass
Shows time, steps, heart rate, activities, weather, notifications from apps, calls and more
Photoplethysmography (PPG) / Heart rate sensor
Monitors your fitness and tracks your sleep, Sedentary reminder
Tri-axis Accelerometer + Tri-axis Gyro,聽Capacitive Wear Monitoring Sensor
22.1g聽 ultra-light body
5ATM (50 meters) water-resistant
Bluetooth 5.0 LE
135mAh Li-Ion polymer battery with up to 20 days of usage
Xiaomi Mi Band 5 specifications
1.1-inch (126 x 294 pixels) AMOLED 24bit color touch screen display with up to 鈮?50 nits brightness, 2.5D聽 scratch-resistant glass, AF coating
Shows time, steps, heart rate, activities, weather, notifications from apps, calls and more
Photoplethysmography (PPG) / Heart rate sensor
24-hour sleep tracking, fitness tracking, Sedentary reminder
11 sports modes (outdoor running, walking, cycling, indoor running, swimming, exercise, indoor cycling, elliptical machine, skipping rope, yoga, rowing machine)
PAI health analysis, Women鈥檚 health tracking: Menstrual cycle,
Tri-axis Accelerometer + Tri-axis Gyro, Capacitive Wear Monitoring Sensor, Pressure assessment, Breathing training, Remote shutter control
Xiao Ai鈥檚 voice assistant (NFC model)
5ATM (50 meters) water-resistant
Bluetooth 5.0 LE, NFC (Optional)
Dimensions: 47.2 x 18.5 x 12.4mm; Weight: 11.9g / 12.1g (NFC)
125mAh battery with up to 14 days of battery life in typical mode, 20 days in long battery mode