Zeblaze Plug C Review: The Best Outdoor Smart Band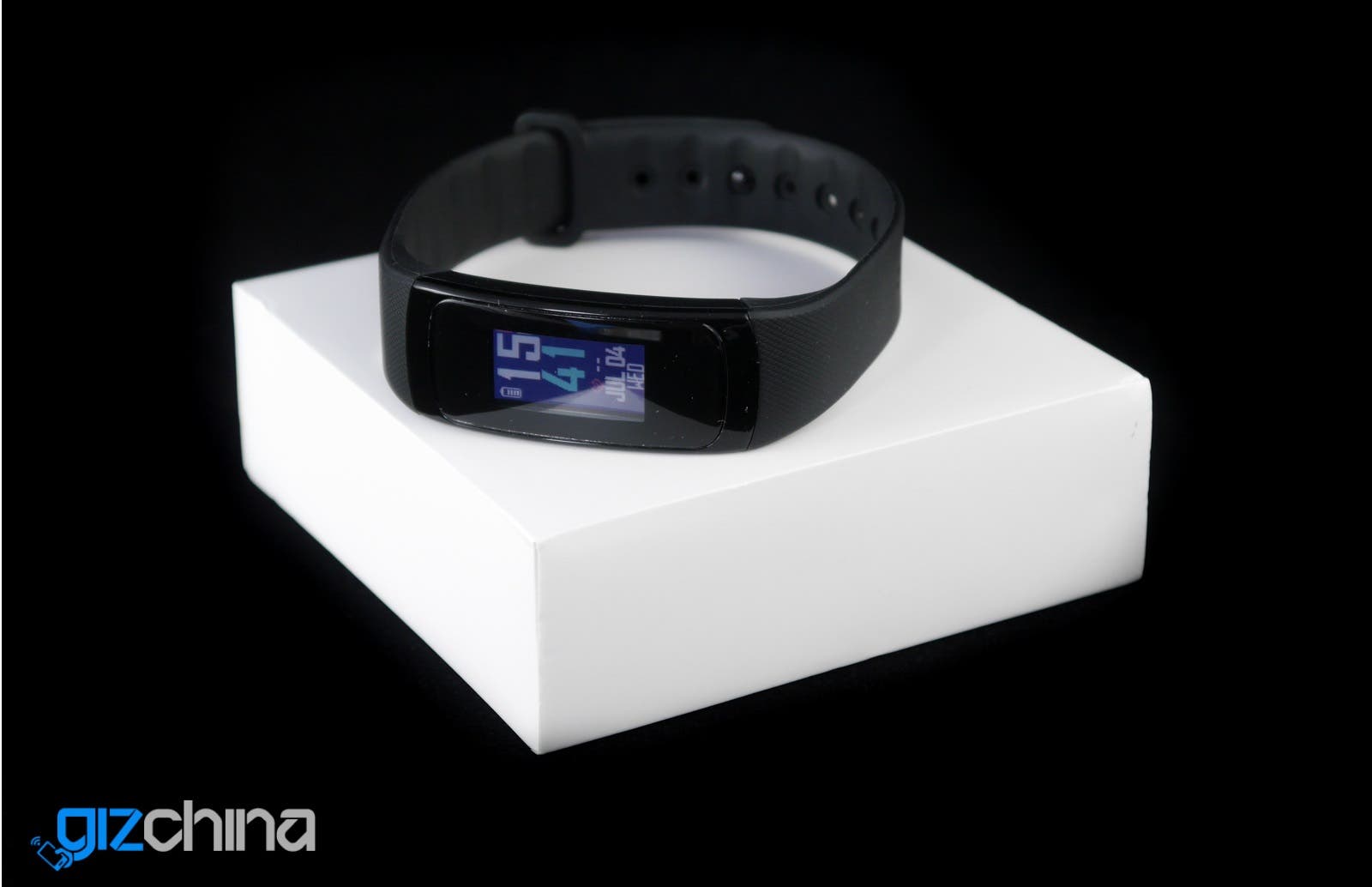 Albeit kind of a gym guy, I've never actually felt the need for a smart band, smart wristband, fitness tracker or whatever else you want to call it. That said, after using the Zeblaze Plug C for a couple weeks, I can see why some people would be after this kind of device. Is that enough to justify its purchase though? Let's find out in the full review!
Zeblaze Plug C Specifications
| | |
| --- | --- |
| Display | 0.85-inch 144*72 Always-on color display |
| Certification | IP67 Waterproof |
| Bluetooth | V4.0 |
| Band material | TPU |
| Operating System | Proprietary |
| Cameras | None |
| Battery | 90mAh |
| Autonomy | Around 7 days |
Zeblaze Plug C聽Design & Hardware
Design is probably one of the most boring aspects about a smart band. They all look pretty much the same, differences are minimum and thus not really interesting to even write about. Nonetheless, you came here for the review, so here's my take.
The Zeblaze Plug C comes with a curved design which makes very comfortable on your wrist. Both the bottom part in contact with your skin and the top are curved, making it also feel less bulky overall. Thickness is less than 13mm, which is in line with other bands I've tried.
On the band, we find a聽0.85-inch display on the top with a touch button below it and a heart rate monitor on its back. Meanwhile the USB charging port is hidden in the TPU band itself.
The Plug C is IP67 rated which means it's protected from dust and against the effects of immersion in water to depth between 15 cm and 1 meter. I still wouldn't take it for a swim though.
Zeblaze Plug C Display
The display on the Zeblaze Plug C is definitely its best features. The 0.85-inch 144*72 resolution display does indeed utilize a Reflective Color LCD, which brings always-on capability without killing battery life and it's extremely visibile outdoors.
Zeblaze Plug C's display is actually what would sell me it over the myriads of other smart bands on the market. You see, a fitness tracker can look nice, be super accurate as far as tracking data goes, have an incredible battery life but, if you cannot read the time when you're out on a sunny day – heck even on a cloudy one, then it's useless to me.
The Plug C has been incredible as far as visibility under sunlight goes. The technology it adopts does indeed make it look even sharper and brighter when the sun hits it. Honestly, I didn't believe this tech would work this good when I first read about it, but it is quite impressive.
Impressive display, Great visibility outdoors
Zeblaze Plug C Features
The Zeblaze Plug C comes with lots of features, all of which seem to work just fine. There's continuous heart rate monitor which records your heart beats 24/7, a sensor that can find out whether you're tired or not (do not ask me how that works, I've no idea), it can be connected to GPS through the app to more accurately track how much you've run and it tracks your sleep along with sleep states (light sleep, deep sleep).
Read Also: HiFuture FutureFit Pulse smartwatch discounted to just $34.99
The band can also show you notifications about texts, calls and calendar alerts, as well as making your phone vibrate when you cannot find it.
Zeblaze Plug C Battery
Battery life on the Plug C is actually slightly better than what I expected, that doesn't make it better than some other alternatives though, at around one week of autonomy.
I find that 1 week battery life is acceptable, also considering that the screen is always and I mean ALWAYS ON. The heart rate sensor is also pretty much always active. So, unless they invent an extra-dense battery or components that run on oxygen, then I'll consider Zeblaze's band battery life really good.
Good battery life
Zeblaze Plug C Software
Finally, we get down to software, which on a smart band is quite crucial as it's what makes it actually useful, allowing you to track your workouts and give you an idea on whether you should change something, improve and so on.
As most smart bands, the Zeblaze Plug C relies on an "universal" app used for devices with similar internals. The app is quite trashy but it does work most of the time.
Graphic looks outdated but simple enough, so you don't have to spend half hour figuring out where everything is. The only really annoyance has been the fact that you have to login with an external account from Twitter, Facebook or Linkedin, in order for the app to be fully operative (give you a weekly analysis). First, I tried logging in with Twitter but it didn't work, meanwhile Facebook logged me just fine.
Here are some screenshots from the app:
Zeblaze Plug C Verdict
You can buy dozens of smart bands like this, for a couple bucks more or less, even from more renown brands – that's a fact. Where the Zeblaze Plug C really shines though, is outdoor visibility. If you're a person that spends most of the time outdoors, or you just do when you workout, or maybe you live/work in a well light place, then the Plug C is probably the best option out there at the moment. Believe me, I've tried plenty of them, and they all fall short when you take them outside and become a useless black piece of plastic you cannot figure out what's written on, unless you hover your other hand above. But at that point I rather just use my smartphone's sensors to keep track of my steps, calories burnt and so on.
Best Outdoor Smart Band
Buy the Zeblaze Plug C on the Banggood聽Store.聽Learn more about Zeblaze on their official Facebook page.