ELEPHONE W6 discounted on Geekbuying to just $29.99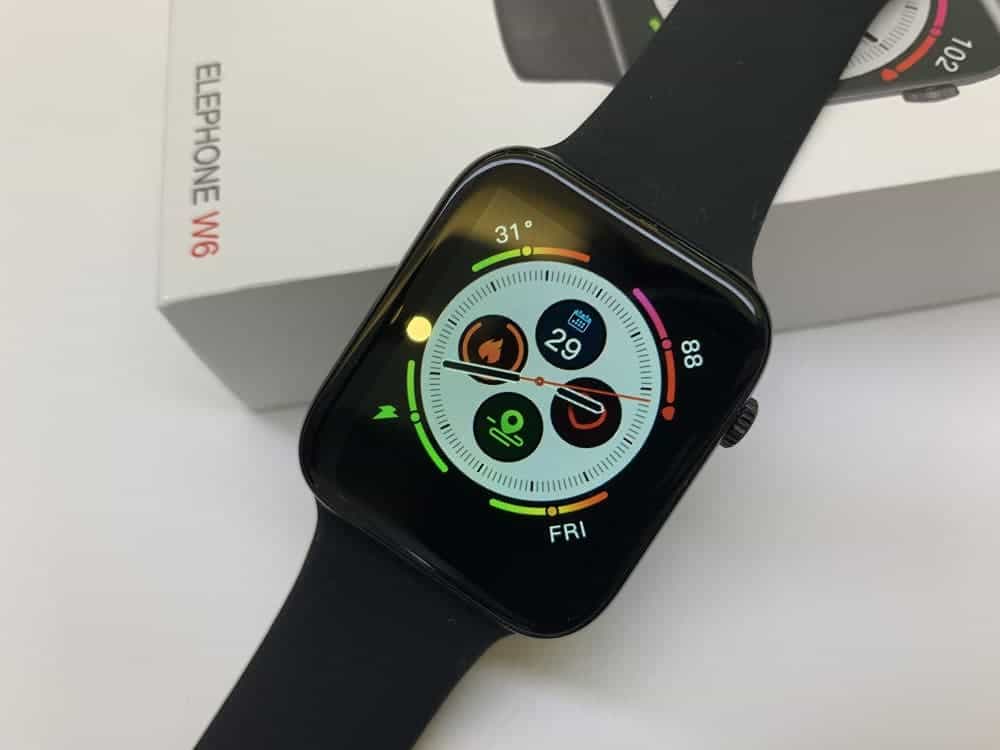 The ELEPHONE brand is currently having the last days of their launch promo for their latest upgraded phone models E10 Pro and PX Pro. But not everything in their portfolio is only about phones and the chinese makers are also trying to branch out to some other categories. Like they did with the very solid ELEPHONE W6 smartwatch model, which is now currently also discounted on Geekbuying. And you can save up full 25% off the retail official price.
ELEPHONE W6聽pretty much resembles Apple watch at a first glance, with the similar shape and even the crown control wheel. It has an all-metal body with just 8.9mm of thickness, making it super slim. The color 1.54-inch display is protected by the 7H tempered glass and the attached rubber band is very comfy to wear. The smartwatch has a VC31 Ture continuous heart monitor sensor and it鈥檚 also capable of tracking your blood pressure and blood oxygen levels. And of course plenty of sport activites, sleep patters and all the notifications. Modern efficient Bluetooth 5.0 connection also helps with long battery life, lasting for about 15 days with normal usage.
For the next few days you can find this very interesting smartwatch model discounted on the Geekbuying e-shop by 25 %. That brings the price to just $29.99, which makes it certainly not an expensive device. So if you want an affordable smartwatch from a solid brand, then you should give the ELEPHONE W6 definitely a look.