NO.1 F6 IP68 Rugged Smartwatch Presale Kicks Off at $14.99 (Limited Pcs)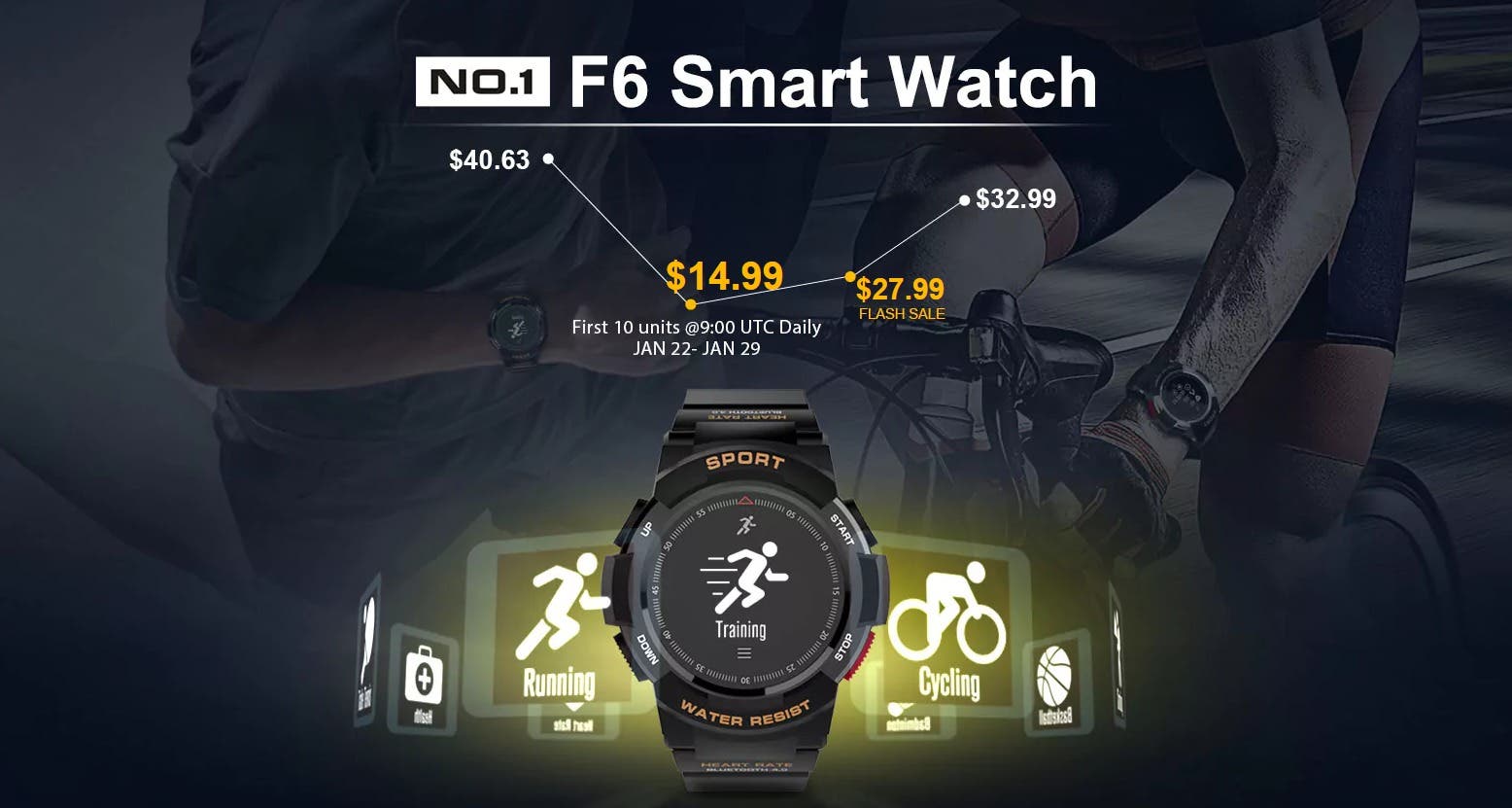 A week back, Chinese wearables maker NO.1 launched the NO. F6 smartwatch, the latest product aimed at outdoor people. Starting on January 22nd, the watch will finally go on presale over on Gearbest for as low as $14.99. Let's see why you might be interested in the watch!
As we just mentioned earlier, the NO.1 F6 is a smartwatch made for outdoor or sport people. This means it's equipped with everything you need to have a proper fitness companion, going from the second generation dynamic heart rate monitoring (working 24h/7) to the step counter, calories burnt and walked distance calculator.
The F6 also has some additional features such as sleep monitoring, it can show notifications from callers, SMSs and messages from IM apps as well. The most impressive聽characteristic about the F6 is probably its battery though. The smartwatch can indeed last up to 50 days with the built-in 350mAh rechargeable battery.
Finally, being a rugged smartwatch the NO.1 F6 features an IP68 rating, so it can withstand shocks, water and dust, it also comes with multiple sport modes such as running, cycling, swimming and more.
Bonus Video: NO.1 F6 Rugged Smartwatch Introduction
You can currently get the NO.1 F6 rugged smartwatch over at Gearbest for just $14.99 from January 21st to the 27th. Beware, only 10 units per day will be available at that price, later buyers can still buy it at a very affordable $27.99 price.